Biden's Make for First Female Vice President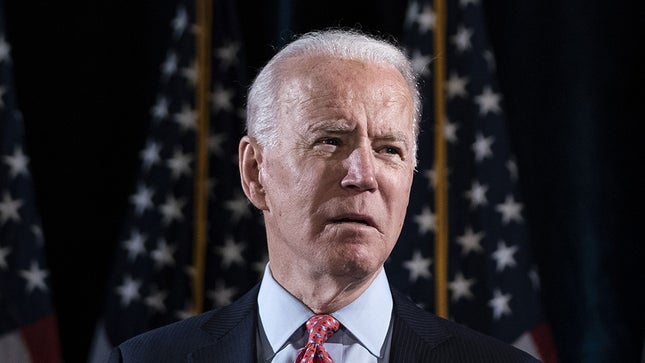 Only a year ago did the 2020 Presidential election seem like it was going to be a record-breaking, diverse field of candidates. Instead, the dust has settled and the former Vice President, Joe Biden, the early front runner, has managed to, almost indefinitely, secure the Democratic nomination. 
   Perhaps as a resolution to a criticism of the 2020 Democratic primaries, that the very diverse contenders of nominees have whittled down to a traditional, elderly, white, Anglo-Saxon, male candidate, Biden has committed to the decision that he was going to be selecting a female Vice-President as his running mate. The question now is who?
   "I would be honored if I were being considered," said California Sen. Kamala Haris. Massachusetts Sen. Elizabeth Warren, Georgia politician Stacey Abrams, and Minnesota Sen. Amy Klobuchar have also been under contention for the ticket.  
   While Abrams did not go against Biden in the Democratic Primaries, three of the other considerations did, most of which were very critical of Biden's campaign.
   In previous debates Haris called into question many times the legitimacy of Biden's diversity politics and his time as a Senator. However, she has previously as of late been very positive of Biden and called him the Democratic Party's best contender.
   The senator's time in Congress and her previous experience as California attorney general makes her one of the more senior members of the pool with regards to political experience and expertise. 
   Warren dropped out of the race in March as the former vice president made an unexpected comeback, whose campaign was considered one of two in the progressive wing after Bernie Sanders. 
   She also leads favorite vice president picks amongst voters in Michigan and Wisconsin according to a new poll by Axios. This stems from Warren's massive popularity during the race, where many opinion polls found her always in the top of favorability ranks but suffered from electability issues which led to a preference for Sanders. 
   Abrams also has been popular amongst Democrats after her attempt in the Georgia gubernatorial race. Though she lost, her status and popularity nationwide soared. 
   Abrams has recently tossed her hat in the ring for contenders, saying her lack of political experience is made up for by her ambition and visions. 
   With the Minnesota Senator, Klobuchar remains lower on the favorability scale, but her advantages to the others are stark. Like Harris, Klobuchar has had a long list of political experience, making her a veteran's choice. Additionally, her 2020 campaign was also one of the most pragmatic in the race, frequently gaining praise for her cool-headedness and collectivity. 
   Biden's pick for a running mate is more important than usual in other election cycles; the Democrats are trying very hard to beat President Donald Trump in his reelection bid, thus making every decision critical in their game plan. Trump's ability to withstand criticism, from sexual assault allegations to impeachment, makes for 2020 to be an interesting race indeed.