Brent Bean, News Reporter
February 24, 2019
One of the main confrontations that many people of the political debate about in our day-to-day lives is whether global warming is a real priority and a problem that needs...
TSA's response to the brutal winter
February 6, 2019
February 6, 2019
December 17, 2018
Recent Sports Scores
Thursday, February 21

Softball

Newsome 16 - Brandon 0

Thursday, February 14

Varsity Girls Basketball

Newsome 23 - Dr. Phillips 35

Tuesday, February 12

Varsity Boys' Basketball

Newsome 55 - Riverview Sarasota 57

Tuesday, February 5

Boys' Soccer

Newsome 1 - Winter Park 4

Tuesday, February 5

Girls's Soccer

Newsome 2 - Winter Park 5
Emily Khor, Features and Entertainment Reporter
November 29, 2018
Another year, another Thanksgiving; a day made to remind people to be grateful and acknowledge the things in life. This holiday was hosted by the Pilgrims back in 1621 to...
November 16, 2018
Lance De Leoz, News Reporter
October 23, 2018
It is common to daydream; imagining fantastical worlds, reliving glory days, rewriting wrongs, and foreseeing the future. To many people, daydreaming is as natural as breathing....
October 17, 2018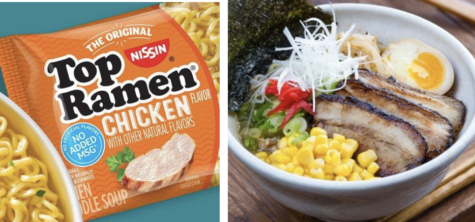 Top Ramen vs Traditional Ramen
October 15, 2018
October 15, 2018
Our Instagram: wolftracksnewspaper