Super Bowl LI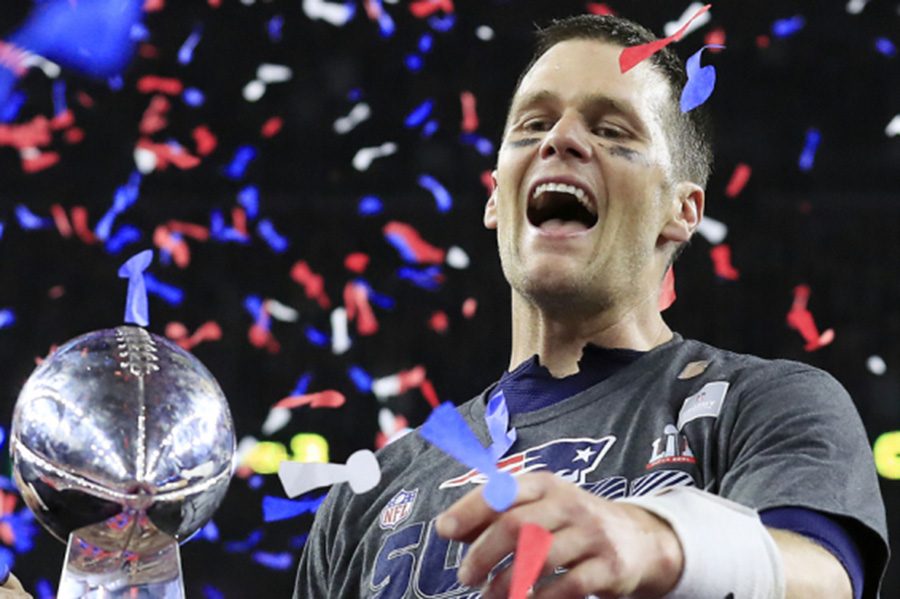 Tom Brady has now solidified himself as the greatest quarterback of all time by earning his fifth Super Bowl ring in incredible fashion. After falling behind by as many as 25 points, he and his New England Patriots team pulled off the greatest comeback in Super Bowl history.
Super Bowl LI certainly did not disappoint, the game featured the largest comeback in Super Bowl history, while being the first Super Bowl to ever reach overtime. It is hard to argue that any Super Bowl has been more entertaining.
The game began as a defensive battle, with neither team able to sustain any offensive movement early on. The first four possessions of the game all ended in punts. The game began to ramp up when LeGarrette Blount fumbled just outside of the red zone. With this newfound momentum, Atlanta capitalized early in the second quarter to open up the scoring.
Atlanta then went on a tear to take their biggest lead of the game at 28-3 with 8:23 left in the third quarter. The Falcons peaked with a 96.5% win probability (according to ESPN), and New England was faced with 4th and 3 within their own territory. Needless to say, things were looking good in Houston for Matt Ryan and Co. But then Tom Brady happened, and the Falcons wouldn't reach the end zone again.
Brady converted that 4th and 3 with a 17-yard pass to Danny Amendola — the comeback was on. The Patriots scored on every following possession until they tied the game, with a 93 yard drive, capped off with a James White touchdown run and a successful two point conversion.
With 53 seconds left in the game, Matt Ryan would be given one final chance to find the end zone. A quick three and out squandered those chances. The Patriots took a knee, and the first ever Super Bowl overtime was imminent. The Patriots won the toss and never looked back.
Tom Brady led an eight play, 75-yard drive, where they seemed utterly unstoppable. Six of those eight plays ended with a first down. James White punched in another two-yard run, and the Patriots were Super Bowl LI champs.
The Falcons played phenomenally, and it is unfortunate that such a talented team had to end their season on the wrong end of history. Ryan, the NFL MVP, played great and finished with an outstanding QBR of 144.1. However, much to the Falcon's dismay, their valiant first half efforts were not enough, as their inability to produce any offense in the second half proved to be fatal.
The lockdown defense that held New England to just nine points through three quarters vanished, and allowed Brady to lead the greatest comeback in NFL postseason history.
While Tom Brady was awarded the MVP Honors, he alone did not achieve this comeback. One could point to any number of moments and say that the comeback would not have been possible without it. James White was responsible for 20 points, with three touchdowns and a two-point conversion. Edelman made possibly the catch of the century with just over two minutes left, as he hauled in a tipped ball just inches above the turf.
Needless to say, it was a team effort, but that is not to diminish what Brady has achieved. He now has the most Super Bowl rings of any player ever, with five. He now has more Super Bowl MVP's than any player ever, with four. He has travelled to more Super Bowls than any player ever, with seven. He has played in more playoff games than any player ever, with 34. He has won more playoff games than any player ever, with 25.
No matter where your allegiances lie, there is no denying that this was arguably the greatest Super Bowl of all time, it will be forever remembered for the incredible game that played out. Despite this, however, Tom Brady still steals the show, and rightfully so. Brady has now silenced any doubters, cementing himself as the greatest NFL quarterback of all time with this performance. He and the New England Patriots are now Super Bowl Champions.