2022 EPCOT Festival of the Arts Booths, Menus and Food
Since its inaugural run in 2017, Festival of the Arts has proven a staple at EPCOT. The festival began Friday, Jan. 14 and will end Monday, Feb. 21st.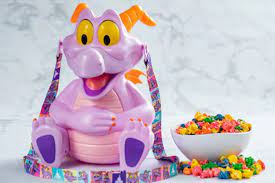 Since its debut in 2017, EPCOT's Festival of the Arts has solidified itself as a celebration of visual, musical and culinary art from around the world.   
   EPCOT's World Showcase offers booths with cuisine from every country and some based on art concepts. Pop Eats! features dishes such as Tomato Soup with Bacon, Apple and Brie Grilled Cheese and Almond Frangipane Cake layered with raspberry jam and Belgian chocolate. L'Arte di Mangiare, located in the Italian pavilion, offers mouthwatering Italian staples such as Bomboloni, a chocolate-hazelnut Italian donut coated in powdered sugar. There are booths from countries not typically seen in the park, like Columbia's Encanto-inspired booth, Vibrante & Vívido: Encanto Cocina, which features delicious Colombian-inspired treats. With the wide variety of goodies, there's something for everyone. 
   Besides food, Festival of the Arts offers visual and auditory art displays. Local artists from all around Florida provide their work for purchase. Tents, where you can meet the artists and purchase their work, will be set up around the park. The festival also offers interactive art displays like a Paint by Numbers mural and Animation Academy. 
   This year, Disney on Broadway returns, highlighting guest stars from various Disney Broadway productions. A new pair of stars will host a sing-along for the whole family every two weeks. 
   Festival of the Arts will run until Monday, Feb. 21st. For more information or to purchase park tickets, go to https://disneyworld.disney.go.com/