Netflix's 'To All the Boys' series returning with 'P.S. I Still Love You'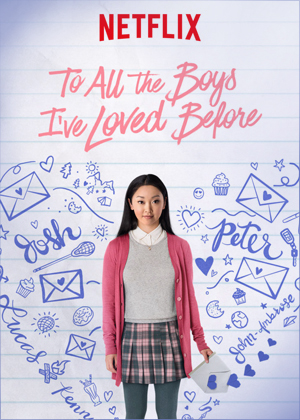 As Valentine's Day approaches, the highly anticipated release of the sequel to Netflix's To All the Boys I've Loved Before gets closer. To All the Boys: P.S. I Still Love You is set to be released Feb. 12.
   The movie, based on Jenny Han's successful sequel with the same title, follows Lara Jean and Peter's journey as they start their relationship as a proper couple. With John Ambrose McLaren (another boy who received a love letter) and other past friendships in the mix, the movie will be a recipe for drama.
   All the trailers released to promote this film have portrayed scenes between Lara Jena and John Ambrose McLaren that show that there will be a love triangle in this film, leaving fans torn. Things like "team Peter" and "team John" have become popular on Twitter. "Dude Jordan is cute and all but please it's PETER, it's always gonna be him," tweeted one fan.
   Noah Centineo (Peter), Lana Candor (Lara Jean), Anna Cathcart (Kitty), and several others will be reprising their roles for this sequel. There will also be some new faces, such as Jordan Fisher, who will be playing John Ambrose McLaren.
   Many fans of the books were surprised to see that Fisher was cast as John Ambrose. The character of John is Caucasian in the books and is even played briefly by a Caucasian actor in the first film, while Fisher is African American. This detail was very well received in the fan base when news first broke about Fisher's role.
   "People need to see more diversity on screen, so it's good that they're changing it. It doesn't matter what his race is. If he's good for the part of John Ambrose, then he's good," said sophomore Averie Fiedler.
   Many people are thrilled with the idea of another person of color joining the already diverse cast. "It was cool of the directors to change John Ambrose from the original actor," said sophomore Kensey Yates. "Representation of minorities in Hollywood is way too low, so adding Jordan Fisher along with the Asian representation already present really distinguishes this movie's idea of a 'Hollywood movie.' They are making great steps in representation!"
   P.S. I Still Love You will be available on Netflix right before Valentine's Day, giving us the chance to get cozy and follow Lara Jean's love life instead of dwelling on the fact that we're single.