The Black Cat 5k Fun Run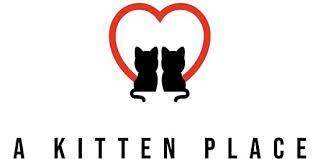 On Saturday, Oct. 30, the Twin Lakes neighborhood is holding their first annual "A Kitten Place 5K Fun Run Fundraiser," also known as "The Black Cat 5K". The event will be held from 8:30 a.m. to 11 a.m. with check-in starting at 8:30 a.m.
   A Kitten Place is a volunteer-based organization in Valrico/Brandon. The organization rescues orphaned kittens as well as homeless cats and gives them the care, shelter and food that they need to thrive.
   A Kitten Place relies on the community for donations in order to keep their foster program running. The Black Cat 5K will help the organization pay for the supplies they need to take care of these cats to keep them healthy and happy.
   The cause of the event attracts students and promotes awareness for homeless cats. "I feel sympathy for these stray kittens. I definitely am a cat person and if I could help them in any way I can, I'd do it," said Binling Yan,11. 
   "All my pets are rescues and my old cat was an orphan as well. It's a cause close to me and I think it's important that strays get all the love they need," said Kayla Purifoy, 11. With the fun run, A Kitten Place can bring the community together under a common cause. 
   Registration is available on Eventbrite.org, with an event fee of $55 (non-refundable) for those who register from Oct. 15 to Oct. 27. This fee guarantees a T-shirt, a medal and snacks/beverages. 
    During this event, people will run five miles across the Twin Lakes neighborhood. There will be 50/50 raffles as well as a costume contest for people of all ages to enjoy.
  If running is not one's forte, they can choose to run one mile rather than five. There is also an option to take a leisurely walk through the neighborhood. The variety of options ensure everyone can find something they enjoy.
   The fun run/walk is perfect for everyone, and is a great way to get out and exercise whilst having fun and raising awareness for an important cause.