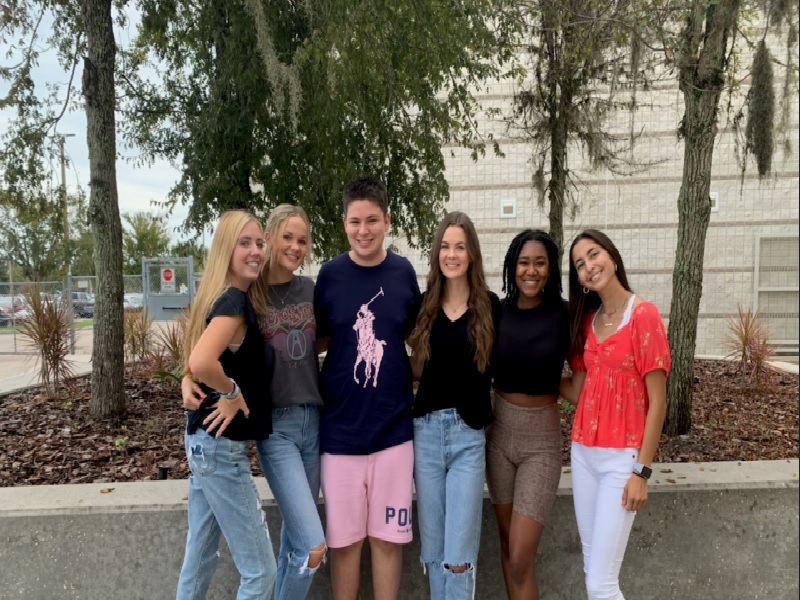 Despite the rumors that have been circulating, homecoming is still set for Oct. 2.
   As of now, homecoming will take place at the Raymond James East Side Club from 7-10:30 p.m. 
   Many students were concerned about the dance getting cancelled due to the high number of COVID-19 cases in the area, mainly because there was no dance last year, and many attribute the homecoming dance to a memorable night in their high school years. 
   On the night of Aug. 31 there was a scare based on a Facebook post claiming that the dance was cancelled. This post was formed on the knowledge that Plant High School's dance was postponed, due to their failure to book a venue. 
   Lori Hailey, the student government advisor, explained before homecoming was confirmed, that the final decision had to be made by the district. The district could have chosen to postpone the event until the number of COVID-19 cases decreased, they could decide that the venue must be in an open area with food and drinks inside or they could have chosen to continue with the traditional indoor dance. 
     However, on the afternoon of Sept. 14, the student government (SGA) confirmed homecoming in a mass announcement via Canvas. 
   Students must wear a mask to the dance and sign a COVID-19 waiver in order to purchase tickets. All tickets are $40 and sales will begin on Sept. 21 to Oct.1. The theme of the dance is dancing through the decades.
   Guest tickets will be available on the last two days of sales and you must submit an Out of School Guest Application beforehand (which must be approved by an administrator as well). SGA announced that middle school students or people over the age of 20 are not allowed to attend and ID will be checked at the entrance of the venue.
   Homecoming court, on the other hand, was unaffected by the uncertainty of the dance. The nominations took place at the end of August and the online voting spanned from Sept. 2 to 7 with the announcement of the winners made at the end of the day on Sept.7.  
   The homecoming game, court, and outdoor pep rally will all take place on Sept. 24. This year, spirit week will range from Sept. 27 to Oct. 1.
   The theme for spirit week are as follow: Monday is America day (wear red, white and blue); Tuesday is twin day (twin with someone); Wednesday is Cowboys vs. aliens; Thursday is character day and Friday is decades day (come dressed as the 70s, 80s, 90s, 2000s).
   Students are excited to enjoy the homecoming dance and very grateful that the district came to a decision that respects the health and safety of students and their families, while allowing them to have a fun time.