How Animal Crossing Villager Popularity has changed
The cover image of "Animal Crossing" New Horizons shows players a peek at what the new installment has to offer. It captured new and old aspects of the game, like crafting with island resources and returning villagers from the previous versions.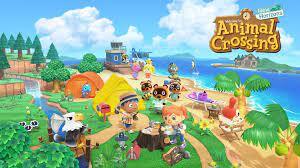 "Animal Crossing" is a series of games made by Nintendo, that started in 2001 with the release of the first version made for the GameCube. Over the years, Nintendo has continued to produce new versions of the game like City Folk and Wild World, with the most recent release being New Horizons in 2020 for the Nintendo Switch.
Twenty years later, fans are still in love with the "Animal Crossing" games. The developers have managed to keep veterans of the game interested while also capturing the attention of new players.
A big aspect of "Animal Crossing" that has remained constant through each of the games are the animal villagers that serve as the player's neighbors. Since the beginning of Animal Crossing, players have picked their favorite and least favorite villagers.
A website called Animal Crossing Portal (animalcrossingportal.com) was created and allows players to vote for their favorite villagers every month. Based on the votes, the villagers are organized into a tier list. But why are some villagers at the top of tier one every month, while others are not? For what reason do people favor a character like Marshall over one like Lyman?
Personalities are a game mechanic that has been in "Animal Crossing" from the start. Every villager falls under a personality type. The original personality types are lazy, normal, peppy, jock, cranky and snooty. New Horizons introduced two new personalities: sisterly and smug.
A villager's dialogue and attitude are dependent on their personality- something that really shined in earlier versions of the game. For example, veteran players recall cranky or snooty villagers being rather mean in earlier games like Wild World. This made villagers more distinct and played a role in their status among players.
A player could curve a villager's attitude towards them if they were committed to raising their friendship level with that villager. This allowed players to develop relationships with each villager, and unlock new dialogue, scenarios and perks. For example, players can exchange gifts, change the villagers' catchphrase and play games with villagers.
In "Animal Crossing"'s latest installment New Horizons, the villagers feel less personalized. They often run out of new things to say and repeat conversations. They also share the exact same dialogue as other villagers with the same personality type.
This has led players to choose their favorite villagers based on appearance instead of their personality or the time they spent improving their friendship level. Players relentlessly try to move out the villagers they deem as ugly in hopes to obtain their favorite villager- which they likely have never even encountered in the game before.
The developers of "Animal Crossing" have been consistently releasing updates for the game. Players for some time have been asking for new dialogue for villagers which ties into their personality more heavily. It's a wish they hope developers will grant, but only time will tell.