Opinion: Tiger King viewers are riled up for all the wrong reasons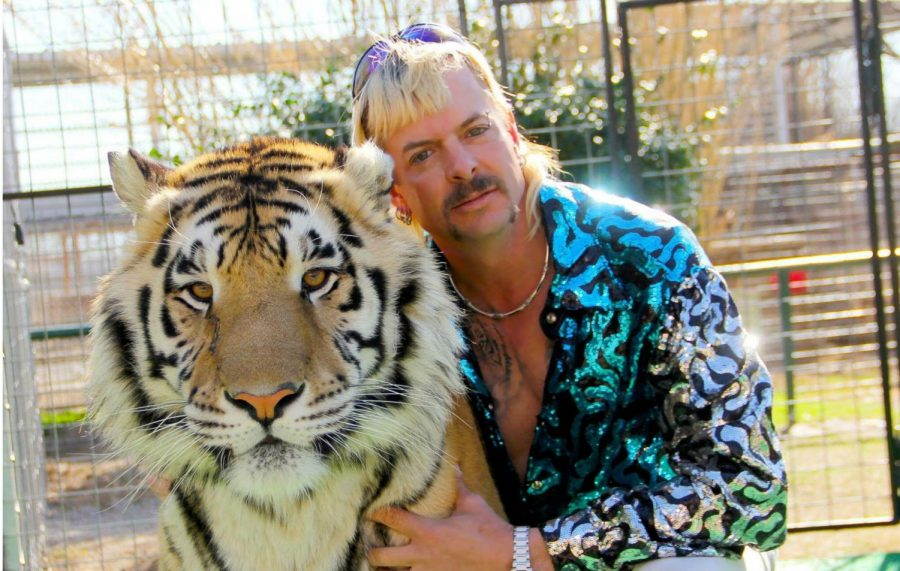 Carole Baskin and Joe Exotic have become household names thanks to the hit Netflix documentary "Tiger King." The controversial show has had the spotlight for almost a month now, with its 25-day streak of being number one in the United States just recently being taken by the movie "Despicable Me."
By now, most people have seen it and definitely have something to say about it. Countless articles have been written regarding whether or not Baskin killed her husband and Exotic's singing voice, but there are many things that mainstream media has yet to put a spotlight on-or at least has not put enough spotlight on.
For starters: Doc Antle. As the owner of Myrtle Beach Safari and an acquaintance of Exotic, Antle has a decent amount of screen-time in the documentary. Barbara Fisher, who worked for Antle from 1999 to 2007, was interviewed in the show regarding Antle's cult allegations. She claims that while she was working, they only got paid $100 a week and had no days off.
However, that is not the point here. Through multiple interviews with girls who currently work for Antle, it was determined in the show many of them started working there when they were younger. Fisher started interning there as a young girl, but claims that the last thing her father said to her before dropping her off at Antle's sanctuary was "don't fall in love with your boss."
It is implied that multiple women there, even those who started working there as young girls, now have romantic relations with Antle. One can infer that Antle may be grooming these young girls, who do not have much experience with romantic partners, to be emotionally tied to him and feel obligated to stay working for him. This has barely been touched by the media and was lightly covered in the documentary.
The main problem with how viewers are interpreting this show, though, is the lack of attention on the tigers. Rather than focusing on the poor conditions the tigers in Exotic's zoo are living in, most of the public has their focus on the Baskin controversy.
An after-show hosted by Joel McHale with the cast did not do the tigers much justice, asking absurd questions like what actor do they want to play them in the (hypothetical) "Tiger King" movie adaptation.
As of right now, Exotic will be spending 22 years in prison from a combination of his animal cruelty and involvement in a murder-for-hire plot against Baskin, but the hashtag #FreeJoeExotic has been going around regarding the murder-for-hire situation.
Tiger King brought attention to some of the horrible things going on behind the scenes regarding the world of tigers, but society has instead grasped on to the main characters, idolizing them instead of holding them accountable for their wrongdoings.