UFC 246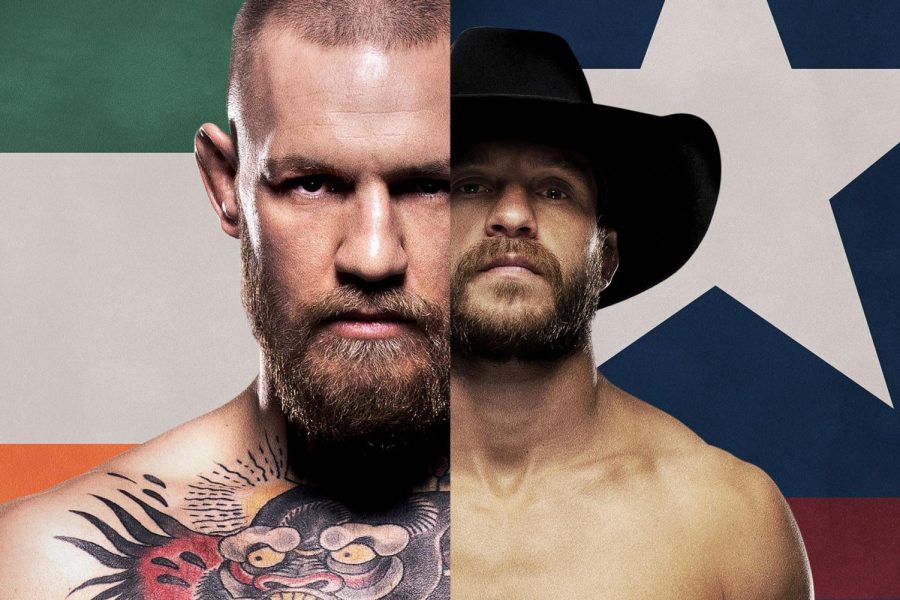 UFC 246 took place Jan. 18 at T-Mobile Arena, Las Vegas. This event racked up 2 million buys on ESPN+/PVV and was worth the money.
The main events began at 10:00 p.m., with the first matchup being between two lightweights Anthony Pettis and Diego Ferreira. The fight lasted two rounds, with Ferreira winning by submission with 1:47 left in the round. Ferreira hit 58% of his strikes while Pettis hit 55%.
The next matchup was between Brian Kelleher and " The Jamaican Sensation" Ode Osbourne, in the bantamweight division. Brian Kelleher ended the fight with 2:49 left in the first round. Kelleher won by submission while hitting 82% of his strikes.
This was a big win for Kelleher and is now gaining popularity for executing a guillotine choke to win his match.
Following Kelleher vs. Osbourne, in the heavyweight division, was Aleksei Oleinik vs. Maurice Greene. This match made it to the second round with Oleinik coming out on top. He won by submission with 4:40 left in round two.
Due to his performance in the octagon that night, Oleinik is currently the No. 12 ranked fighter in the official UFC heavyweight rankings.
The pre-main event fight was between two fighters of the women's bantamweight division, Holly Holm and Raquel Pennington. The fight went all three rounds, with Holly Holm being the winner by decision.
Holm was in full control of the fight throughout the first round, and by the second round, both fighters seemed winded. Holly managed to stay on top throughout the fight and won her 13th fight in the UFC.
The main event fight between the two welterweight superstars, "The Notorious" Conor McGregor and "Cowboy" Donald Cerrone, was breathtaking, to say the least. With McGregor moving out of the lightweight division for the first time, he put on a show.
Conor managed to finish off Cerrone in the first 40 seconds of the fight. Cerrone didn't land a single punch on McGregor in the seconds he lasted. Conor managed to break his nose by striking him with his shoulder. "I have never seen anything like those strikes," said Cerrone.
After the fight, Conor hugged Cerrone's Grandmother and waved his Irish flag in victory.