Supreme Court Fight over State Funds for Faith-Based Schools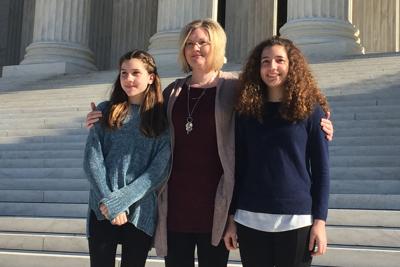 This week, Supreme Court Justices will hear a case regarding a scholarship program for private K-12 education in Montana. The original lawsuit was heard by the Montana Supreme Court, and they ruled that religious schools should not receive public money because funding private religious schools do not comply with the Montana State constitution.
Based on the Montana Supreme Court ruling, the state decided to ban its tax-credit private school funding program and argued that it could not be forced to offer private schools a scholarship program. Now that ruling is on hold until the Supreme Court hears the case this week and renders a decision.
Proponents for these types of state-funded private school voucher programs argue that without these funds, lower-income families will be forced to place their children back into the public school system and denied the same opportunities that more affluent families are afforded.
There is no doubt that this is a very controversial case that will impact millions of lower-income families currently utilizing these types of school choice voucher programs to send their children to private religious schools.
This case will be watched closely in Florida because Florida currently has a "Corporate Tax Credit Scholarship" program that gives vouchers to lower-income children that allows them the opportunity to attend private religious schools. Florida's Scholarship program allows corporations to divert 5% of their tax payment owed to the state into a scholarship fund. That fund is used to provide qualifying families that opportunity to attend private schools, including faith-based private schools.
Currently, 37 states have state constitutional provisions that ban religious schools from receiving state funding, and Montana argues that it is reasonable for its constitution to prohibit direct or indirect aid to religious organizations.
Teachers Unions and other organizations that represent teachers argue that a ruling supporting private religious school funding would be a "virtual earthquake," devastating to the way states fund public education. However, advocates of the program argue that lower-income families need to be able to "make the same educational choices" regarding public school versus private schools as other families.