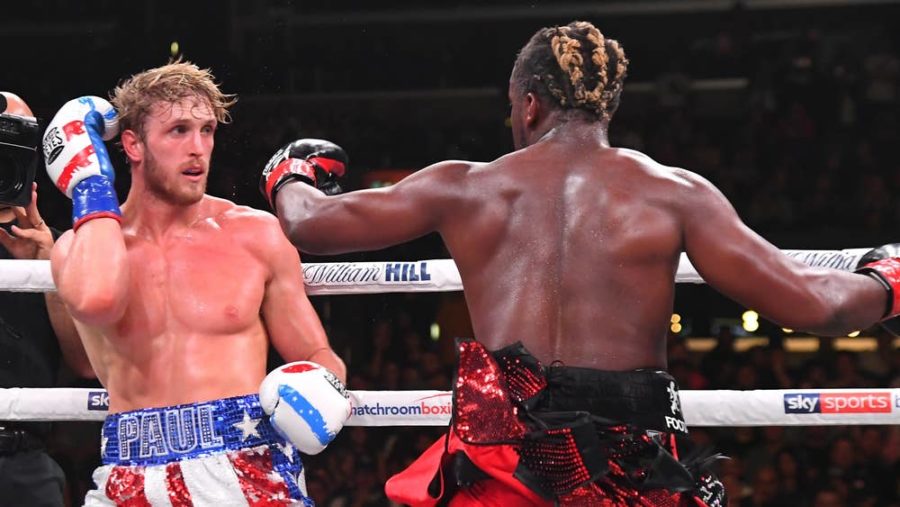 It was midnight here on the east coast, nine at the Staples Center. DAZN, Sky Sports, and Fight TV ready to stream a boxing match to millions around the world, teenagers to be specific. Teenagers are watching boxing, you may ask. Well, of course. 
   Logan Paul and KSI, one rule the internet in the States, the other in the U.K. have captivated social media. After KSI defeated a fellow British born YouTuber, Joe Weller, back in early 2018, he called out Logan Paul. Fresh off his detrimental and career halting suicide forest video, Paul accepted this challenge hoping for a new start. After their first fight ended in a draw, a rematch was surely in the making.
   Eddie Hearn, a prominent Boxing manager, met with the two, seeing a widespread cultural impact that could bring new light to the sport of boxing for a younger generation. Both fighters excepted, and the date was set.
   On Saturday, August 9, KSI and Logan Paul, now professional fighters (wore no head-guards unlike their first match), lit up the Arena in front of thousands in the stands. 'God save the queen' and the 'Star-spangled Banner' rained down from the speakers, and the fight began. 
   The first and second rounds were pretty even though, in the third round, KSI was able to land a combination that took Paul to the ground. The smaller and lighter KSI wasn't awarded with a knockdown, though, but was able to salvage the round. The fourth went the exact opposite, and momentum shifted in Logan's corner after he pummeled KSI with an uppercut. His emotions unsurprisingly got in the way, punching his opponent while going down, and illegal move in professional boxing.
   KSI was able to regain his strength into the sixth round, and the fight came to a closure. Logan Paul's corner made up of his brother Jake Paul and former two-time heavyweight champion Shannon Briggs believed they won. KSI's corner made up of boxing legend Jeff Mayweather and one of the U.K.'s top boxing prodigies, Vidal Riley, thought the same.
   The two fighters came together for the results, probably the tensest moments of the event. The first judge concluded the Logan Paul had one the fight, and the second judge disagreed in favor of KSI. It all came down to the last judge who voted 56-55 for the United Kingdom's KSI. Logan began raising his arm when Michael Buffer, one of the more famous boxing announcers, stated 'united.' 
   His joy was soon wiped off his face as KSI jumped into the air victoriously. A year-long 'internet beef' had finally been settled, and both met to pay their respects for each other. Shannon Briggs and Vidal, who had almost fought just after the weigh-in the day before shook hands as well.