Call of Duty's Modern Warfare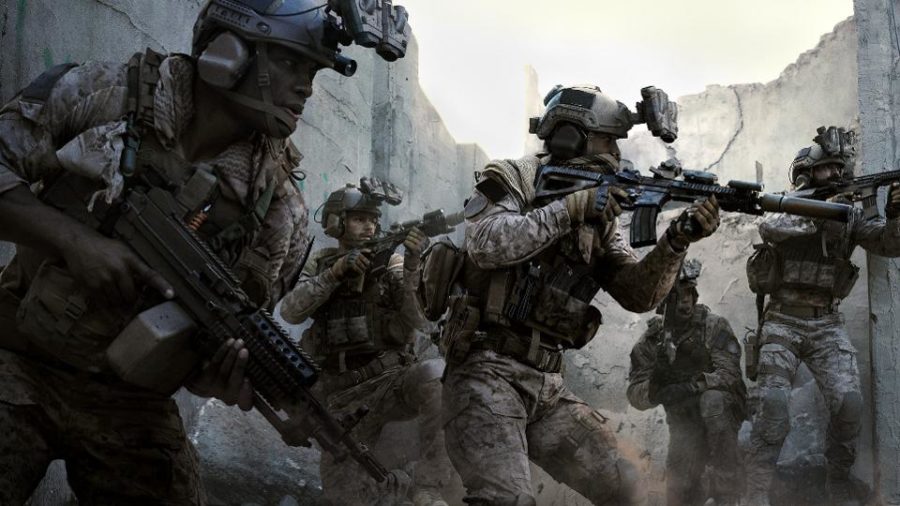 We are 16 days into one of Call of Duty's most anticipated titles, Modern Warfare. This is the newest addition to the Modern Warfare series, and it's been too long since Infinity Ward has released a new one. 
   In 2007 Infinity Ward changed the entire gaming scene by releasing the fourth Call of Duty, Modern Warfare. Now in 2019, the company has decided to put out a prequel to the entire trilogy everyone knows and loves. 
   The 2019 Modern Warfare takes place before being introduced to any of the iconic characters that have been a beacon of the series, except for one character, his name is Captain John Price. 
   In this game, we follow the story of how Task Force 141 came to be. Price is only serving in the SAS forces (the British Army). His team works with rebels from the fictional country of Urzikstan to defeat Russian forces attempting to take over the country. The Russian troops steal a load of confidential nerve gas, and it's your job to save the population from all-out chemical warfare.
   You also follow the story of a CIA agent named Alex, who abandons his orders to come back to the U.S. and decides to fight in Urzikstan. 
   Many people believe this character is Simon "Ghost" Riley from Modern Warfare 2. There's a lot of speculation behind it, but it hasn't been confirmed by any official developers of the game.
   Once the Russians begin to use the chemicals in Piccadilly Circus, London, Captain Price's Crew is sent to destroy the compound that the weapons are being made out of. This results in an all-out witch hunt to track down these terrorists and fast.
   They get a lead on who stole the gas, but it turns out that the thief was with them the whole time; it was a rebel that they've been working with, and he sets off chemical bombs once their base is getting overrun by enemies. 
   The rebel goes into hiding but not for long because Captain Price and Alex tracked him down. To complete the mission, Alex needs to set explosive charges in the compound, but this costs him his life. Or does it?