LSU vs Alabama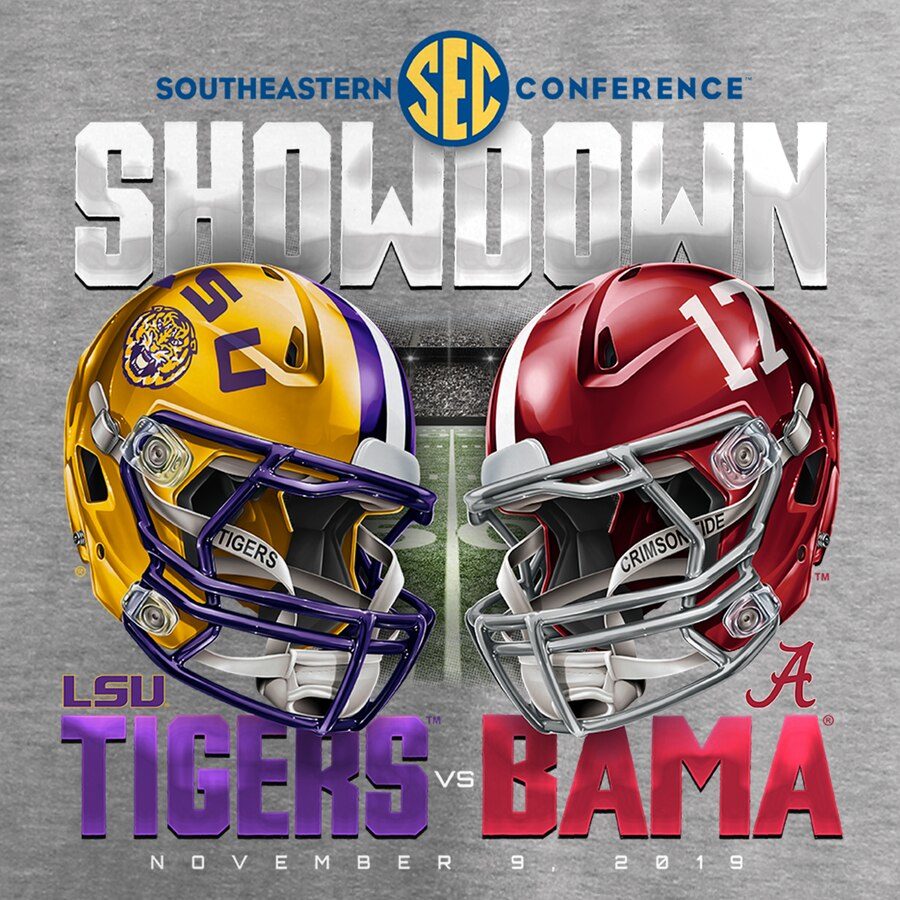 November 9, 2019, The Alabama Crimson Tide and the LSU Tigers faced off in one of the essential SEC football games all year. The tigers going into the game at 8-0, have had some key conference victories earlier in the season with a big win against Auburn and Florida. Alabama, on the other hand, went into this game with a rather weak schedule, not playing a single ranked opponent until LSU. With the strength in schedule kept in mind, the outcome of this game was very predictable.
   LSU came out this game firing on all cylinders, going into halftime with a 33-13 lead. Joe Burrow threw for two touchdown passes in the first half capitalizing big off a late Alabama Turn over giving the tigers the 20-point cushion going into the half. Alabama came out in the first half, slightly shocked by the high-powered LSU offense, and the Alabama offense had a tough time getting the offense moving in the first half.
   The second half came, and it was a whole new ball game, Alabama scored 28 points in the second half while LSU seemed to have hit a brick wall scoring only 13 after a big lead in the first half. The second half was a whirlwind keeping everyone watching on their toes. Alabama looked like they were done after Clyde Edwards- Helaire ran in a seven-yard touchdown giving LSU a 46-34 lead. But the very next drive for Alabama, the first play Tua Tagovailoa hit DeVonta Smith for an 85-yard touchdown pass bringing them back into the game with a 1:21 left in the game, LSU still in the lead 46-41.
Alabama, after the score, tried for an onside kick to give themselves one last chance for victory but could not recover the kick. LSU proceeded to win the game with a final score Alabama 41, LSU 46. This victory will put LSU as the Number 1 spot in the SEC West, and number 1 in the Nation. LSU is on there rise to the top with an almost guaranteed spot in this year's college football playoffs.