Dreamworks' 'Abominable' shows what family means if you're friends with a yeti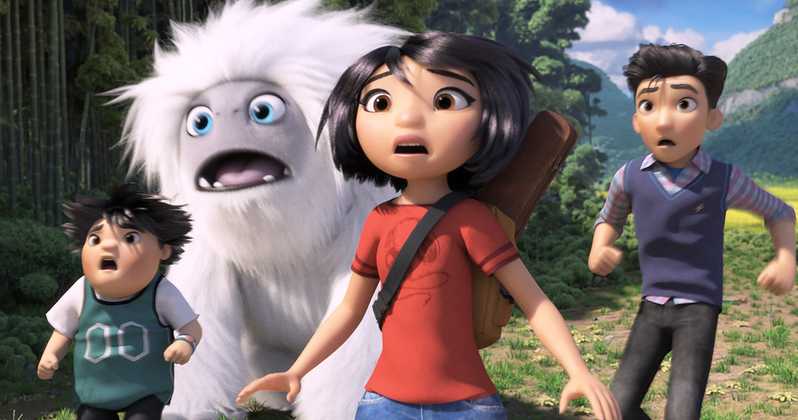 'Abominable' is a movie about a girl struggling with the loss of her father, and spends her school holiday doing odd jobs, saving up to go on a trip around China–until she finds a yeti on her roof. At first, the movie seems childish and not the most original, the characters simple or even a little cliche: a main character with a tragic past, a selfie-obsessed teen, and an annoying younger cousin. In the end, you'll have a new respect for the film, but it won't be the greatest movie of all time or anything, as evident by the box office numbers.
The co-production film from Universal Pictures and China's Pearl Studios has generated $20.8 billion across North America with a production budget of $75 million, yet still, put 'Downton Abbey' in second place in a ranking for top 10 films on the weekend of Sept. 27. The film will open in China on Tuesday, hoping to push it up the rankings and the box office.
'Abominable' features Chloe Bennet voicing the main character of the film, a teenage girl from Shanghai named Yi. The other two making up the main (human) trio is the selfie-obsessed teenager Jin, voiced by Tenzing Norgay Trainor, a name that can be recognized for his acting in the TV show Liv and Maddie (2013), and the younger cousin Peng voiced by Albert Tsai.
As the yeti and the aforementioned gang of kids travel across China trying to get their newly dubbed friend "Everest" back to its home and namesake, Mount Everest, they turn the movie into a sort of travelogue which is definitely not a bad thing, considering the graphics.
Now, the film has the misfortune of being the second one to center around the abominable snowman within a year but unlike 'Smallfoot' from Warner Bros animation, the creators use stunning visuals and touching soundtracks to send its message to its audience, one of friendship and family, which can touch deeply for anyone, especially those who have lost people close to them, as by the end of the movie, Yi figures out how to come to terms with her father's death, how it had affected her, and what he wished for her; after all, Yi's father's dream was for her to take a trip to see the beauty of China, one she was saving up for until she got to see all the beautiful landmarks with newfound friends on the adventure of a lifetime.