Week One of College Football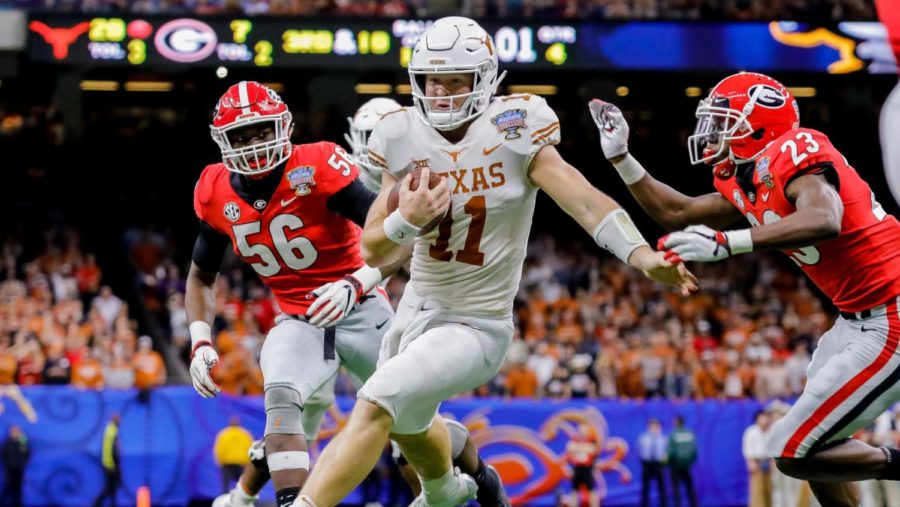 Matt Rain, Photography Editor
September 8, 2019
This past weekend, College football began. There were many great games to start off the season, but there were quite a few upsets that really caught people's attention.
The first upset that caught a lot of people off guard was the Boise State v.s. Florida State game. This game was scheduled to be played in Jacksonville on Saturday, August 31, but Locations had to change due to Hurricane Dorian. Kickoff was at Noon Saturday, August 31, in Tallahassee. Florida State led the game at half time 31-19 with a lot more confidence in this year's team than they did last year. This newfound confidence soon diminished as the Noles went scoreless in the second half, letting up 17 unanswered points. The finale to this game was 36-31 with Boise State coming out on top.
Another big upset game that happened in week one was The Tennessee v.s. Georgia State game. Tennessee came into this game with full confidence, especially with an opponent that has been very weak in the past in Georgia State. Georgia State, however, came into this game with absolutely nothing to lose, they wanted the chance to play a big-time SEC team, and they showed out in the spotlight. It seemed throughout the game Georgia State was dominating and had the game in full control, Tennessee could not pull away from them like they expected to do.
The last game that got a lot of attention in the college football world that wouldn't be considered an upset, but more of an on the edge of your seat game was the Auburn v.s. Oregon game. This game was close all the way through, Oregon did pull away a little bit with a touchdown at the beginning of the second half making it 21-6 Oregon. Auburn quickly stopped the lead from extending by scoring four unanswered touchdowns in the third and fourth quarters, one touchdown to note happened with just nine seconds on the clock to put the dagger in this Auburn comeback.
College football was very hectic over the past weekend, and everyone seems to be enjoying the new teams stepping up to the plate to try and compete. With the turn out of the previous weekend, everyone is expecting this to be one great season.