Sparkman's Wharf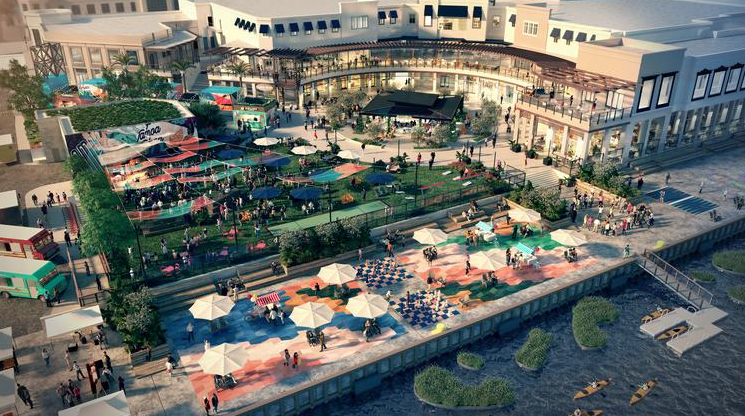 The opening of Sparkman's Wharf the weekend of Nov. 27 is a perfect reflection of how Tampa's population is not the only thing that has been expanding during the past couple years- its entertainment and hospitality atmosphere as well.
During the past few years, Americans and foreigners have not stopped moving into the area, and Tampa has been seeing an increasing number of younger professionals and students throughout its streets. With young people always looking for new places to try to visit for entertainment, food, or drinks, investors have all been looking for ways to not only benefit from this factor but also attract even more potential customers to the area as well.
After the hefty yet well worth $20 million project that was the foundation of Armature Works' makeover, one would think Tampa has had enough additions to its entertainment scene- but along came another renovation that would prove this wrong.
Sparkman's wharf is located where the Channelside Bay Plaza was, with amazing restaurants, bars, views, and most importantly- fun.
Right after its opening, the Wharf is already seen to have nine restaurants, a garden, and retail/office space. Renovated shipping containers were used to establish the restaurants, with the brightly-colored boxes giving Sparkman's Wharf a very port-like atmosphere. Restaurants include but are not limited to Detroit-style pizza, trendy acai bowls, refreshing gelato, classic Mexican, and a French-Vietnamese fusion style.
The artificial garden has turf-style flooring with cornhole, the similar life-sized chess pieces located at Armature Works, and TV's with nice sitting areas right on the water.
During its first weekend, Sparkman's Wharf already attracted thousands of young visitors, which was relatively expected as they are the ones guiding the new vision for the recent renovations in Downtown Tampa.
The main founder of this Channelside development has been Strategic, which is a partnership between Jeff Vinik, Tampa Bay Lightning owner, and Bill Gates investment projects.
With amazing food, music, infrastructure and drinks, it looks like Sparkman's Wharf is likely to be successful in attracting young people looking for entertainment in the Downtown Area. Particularly for Lightning Fans who used to attend 'watch parties' in the Channelside Plaza and other parts of the city, this could be another great spot to watch games.
It is definitely expected for Sparkman's Wharf to host various events and attract large populations, with a high likelihood that it will continue to expand down other parts of the Riverwalk Area.
The truth is that the question is not whether Sparkman's Wharf will be successful in the long run, but rather how big the new crowds of visitors will be.