Flu season is coming
Hang on for a minute...we're trying to find some more stories you might like.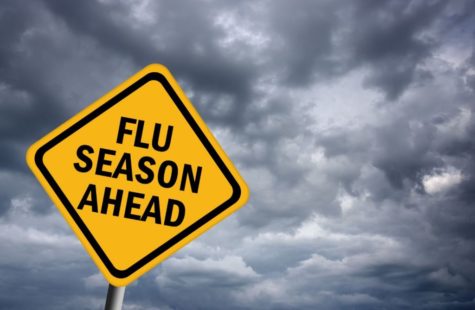 The flu is a common viral infection that spreads easily and usually has over 3 million reported cases in the U.S. annually. The Centers for Disease Control (CDC) cautioned that the last flu season proved to be one of the deadliest and urges people to take precautions for the 2018-2019 season.
Among the benefits of getting vaccinated for the flu: Getting a vaccine doesn't mean you won't get the flu,
but if you do get sick it could be less severe, experts say. A vaccine is simply a weakened or synthetic substance to stimulate production of antibodies and provide immunity against the disease, without inducing illness.
That's why the CDC is urging people to act now, just before the October start of the 2018-19 flu season and get vaccinated. Even if you received a vaccination late in flu season last year, it is a good idea to get another vaccine this year.
The push to take the flu seriously is especially relevant given the severity of the recent season. Vaccines are available at pharmacies, including those at Publix, Walgreens, CVS and most doctor's offices.
Of the 180 children who died in the last year
, 80 percent, or 144 of them, did not receive the vaccine during the season, the CDC said. In addition, the duration of cases at or above the national baseline was 19 weeks, "making the 2017-2018 season one of the longest in recent years," the CDC said.
For the 2018-2019 season, the nasal spray flu vaccine — or live attenuated influenza vaccine, often a go-to option for young children who have a distaste for shots — starting at 2 years of age, is recommended. The vaccine is also approved for use in non-pregnant women up to age 49, unless your doctor warns against its use depending on your medical history.
Currently under development is a press-on patch that delivers flu vaccine. This patch is said to painlessly work as well as an old-fashioned flu shot with no serious side effects. People who tried out the patch said it was not difficult or painful to use, and tests of their blood suggested the vaccine it delivers created about the same immune response as a regular flu shot.
"You should get a flu vaccine before flu begins spreading in your community," the CDC suggests. "It takes about two weeks after vaccination for antibodies that protect against flu to develop in the body, so make plans to get vaccinated early in the fall, before flu season begins." In other words, no later than the end of October should you have gotten your flu shot.
By avoiding contact with those who are sick, covering your mouth when sneezing or coughing, staying home when showing flu-like symptoms and getting a flu shot, the 2018-2019 flu season should have no impact on your day-to-day life.