The Migos may just be better than the Beatles ever were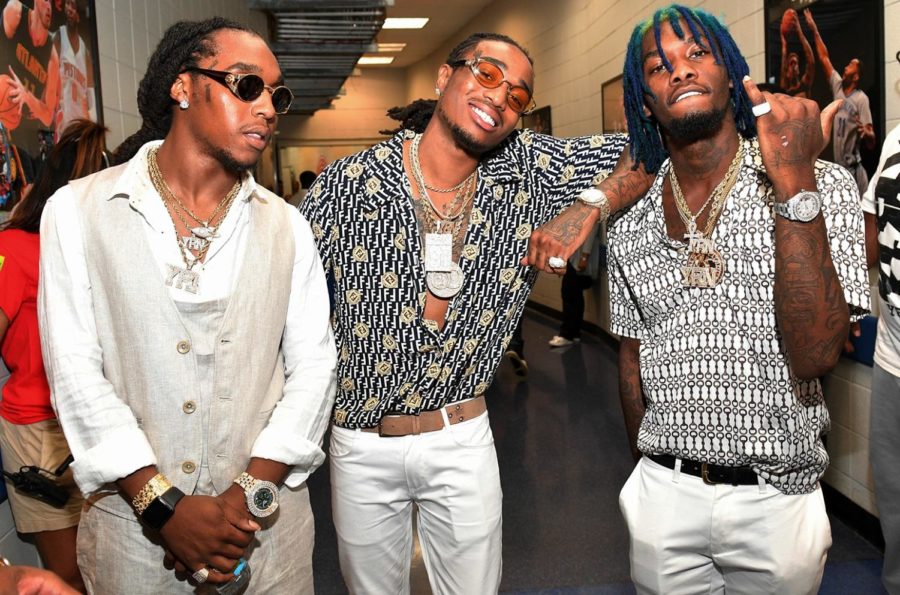 Forget the British Invasion of the 1960s, this is the Migos Invasion of the 2010s. Within the last 13 months, music's most electrifying group, comprised of members Quavo, Offset, and Takeoff, has released over 80 songs, been nominated for two Grammys, and declared "the Beatles of this generation" at the Golden Globes by Donald Glover.
However, calling the Migos the Beatles of this generation is unfair, especially when considering the magnitude of this claim. Unlike the Migos, the Beatles have never been nominated for Rap Album of the Year at the Grammys, and they certainly have never received a guest verse from Post Malone or Gucci Mane on any of their albums.
The Post Malone collaboration "Notice Me" from new album Culture II is one song that illustrates how the Migos are musical geniuses when it comes to crafting hits.
"Posty's hook gave me butterflies in my stomach. I just don't know how else to explain it," senior John Dominic says.
The Migos were also nominated for Best Rap Performance for their number one hit, "Bad and Boujee." Also up for the award was "Bodak Yellow" by Cardi B, who just so happens to be the fiancée of Offset. All four members of the Beatles have been involved with many women the last 60 years. None of their significant others have ever been nominated for any Grammys.
Senior Conor McCafferty also prefers the Migos to the Beatles. "I honestly can't even remember the last time I heard someone bump a Beatles song. They may as well have dropped their last album 50 years ago."
While the Beatles have been hailed for taking risks and being experimental with their sound, they have yet to produce anything that even comes close to what the Migos are doing right now.
Not a single time did Paul McCartney or John Lennon even attempt something as daring as rapping over the saxophone on albums Abbey Road or Sgt. Pepper's Lonely Hearts Club Band like Quavo did on "Too Playa" and "South Africa," both standouts from recent Migos projects Culture II and Quality Control: Control the Streets, Vol. 1.  
Although the Beatles may have many career awards and accolades, they simply will be forgotten in history if they cannot come back with music on the same level of what the Migos have released in the last year. And if they can't do that, then it is simply time to start referring to the Beatles as the Migos of their generation.