The man behind Pennywise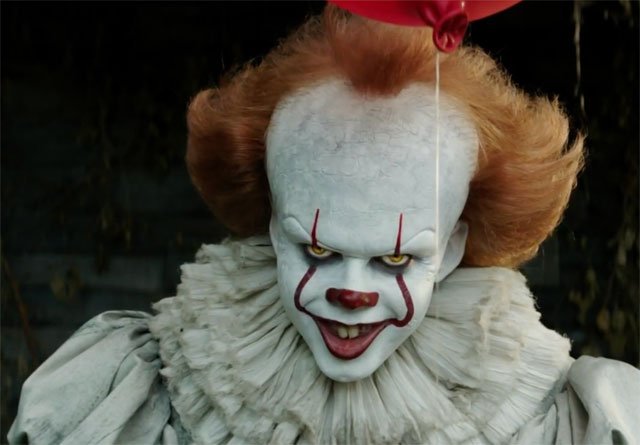 It may be the biggest horror movie of the year, but because it's a remake, it faced a unique set of challenges. One of these challenges was to find an actor to play Pennywise the Clown created in Stephen King's novel that met the precedent Tim Curry set in the 1990 miniseries. Luckily, Bill Skarsgard was up to the task and excelled in playing the terrifying clown, but the process of creating his own Pennywise took a lot of consideration.
In an interview with Collider, Skarsgard said, "[I] really appreciated Tim Curry's take on it, but now I had to do something completely different…I wouldn't see the point in making a film that's similar to the one that's already been made, so I didn't try to think too much about that. I just worked really hard to create my own interpretation of Stephen King's character."
Acting is in Bill Skarsgard's blood; he follows in both his father's and brother's footsteps, Stellan and Alexander, respectively. With such close role models, it is easy to see why Bill caught the acting bug himself and how he landed such an intense role.
Of course, playing Pennywise was no easy feat. Skarsgard told the New York Times, "Everything I did took 100 percent of my energy. It was by far the most exhausting character I've ever done, physically and mentally." Skarsgard had to act as creepily as possible every day he was on set. He changed the sound of his voice, underwent a two-hour makeup process, and carefully considered every bone chilling action he took.
All of Skarsgard's hard work paid off with the film making 123.4 million dollars during opening weekend and breaking the record for the best selling movie based on a Stephen King book to date, according to hiddenremote.com. Though Skarsgard displayed an excellent performance, It would not be the same without the other talented cast members.
Director Andy Muschietti fought hard to get Bill Skarsgard as Pennywise, and the young actors who play the teenagers in the film have to experience Pennywise's horror up close and personal. Their stellar reactions towards the clown certainly add to the movie's suspense. Whether or not you're a fan of Pennywise, one thing's almost certain: there are going to be a lot of clowns this Halloween.