Sims 4 Cats & Dogs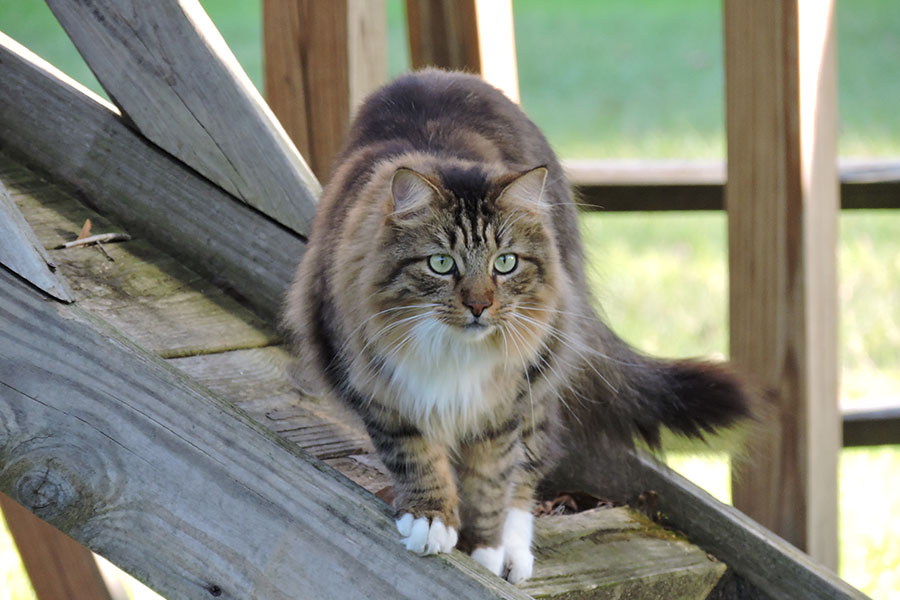 Samantha Dyson, Entertainment Reporter
September 21, 2017
With over four games, a multitude of expansion and stuff packs, many aside games, as well as over
millions of copies sold, The Sims Studio announced another expansion pack for The Sims 4 that many
fans of have been wanting and waiting for.
Well, now the wait is over.
On Aug. 21, The Sims team announced at Gamescom 2017, The Sims 4 Cats & Dogs. This is an
expansion pack for the base game that is currently available for pre-order at $39.99 and will bring back
cats, dogs, and now foxes and raccoons as well. It's scheduled for release worldwide on Nov. 10 of this
year.
"I like the fact that I can now interact with different animals instead of the sims themselves," Jasmine
Crosby, junior, said.
Besides the addition of cats and dogs, there are other features such as the Color Wheel being
implemented back into the game. The Color Wheel was first introduced in The Sims 3 in the Create-A-
Sim aspect of the game and like the cats and dogs, a lot of players have been asking for it back. Even
though its only implemented for the cats and dogs, people are still ecstatic to have it back.
"I like that (the idea of the color wheel) because now I can change the color of the pet to whatever I
want," Crosby, said. "It's a game so why not be creative and make the pet look interesting."
With every sims expansion pack, a new world is created along with new clothes, aspirations, furniture,
and even new jobs. It was also shown that a new world will be created and your sim can now become a
veterinarian and own their own clinic. Though nothing else has been announced yet, the trailer shows
new clothes, hairstyles, and furniture.
"I think it's a great idea! It adds not only a financial opportunity for them, but an exciting opportunity to
have more gameplay and explore more options for players," Halei Black, junior, said.