The return of the Gorillaz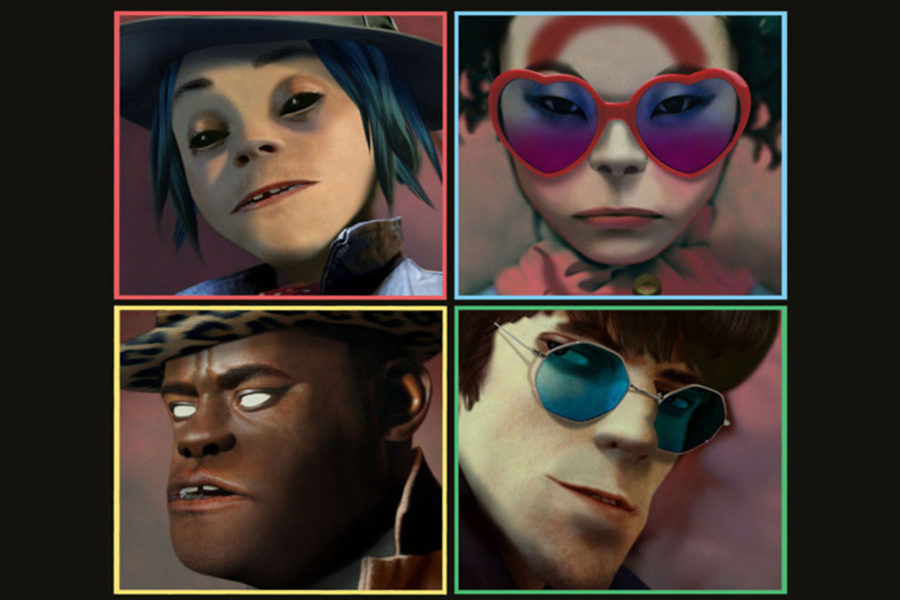 One of the most unique contributions to music in the early 2000's was Gorillaz. They were able to bring together many genres, such as rap and alternative rock, together with collaborations with artists like Snoop Dogg, De La Soul, and more to create masterpieces, like the iconic songs "Feel Good Inc." and "Clint Eastwood", also building up a passionate fan base along the way.
For the past six years, there has been silence from the band. Not a new song or anything at all to confirm the animated band being together still. That all changed back in October 2016 when on their Twitter, short stories for each band member were posted up to show what they have been busy with since their last album.
The hype for a new album was growing more as time went by, and the moment we waited for finally happened: a new song. Hallelujah Money was released on the eve of the Inauguration of Donald Trump. It featured Benjamin Clementine and was put out as a reaction to this new presidency. Though it was the first song released for this album, it wasn't technically considered to be an official single.
For another couple months, there was more waiting until March 23rd when BBC Radio 1 played for the whole world on air two singles off of the new album named Humanz. The first song premiered was "Andromeda" with D.R.A.M., a dance inspired song with synths that give off much of a space feel. Next up was "Saturnz Barz" with Popcaan, an eerie sound taking over to match up with each verse and a music video to accompany it.
Later that night, two more songs were released for all to hear. "Ascension" featuring Vince Staples is a higher energy song that will get you up on your feet as Staples raps about racism and inequality that's still faced in the world today. The last song "We Got The Power" featuring Jehnny Beth is a much more upbeat and positive tune compared to the others about how we can change the world if we work together.
Seeing the Gorillaz back from the long hiatus is truly a gift. With an ever-evolving style and tons of heart poured into each song, the band will get long-time fans excited while newer fans can enjoy the sound of the band that changed the music world.
The album is to be released on April 28th.