College football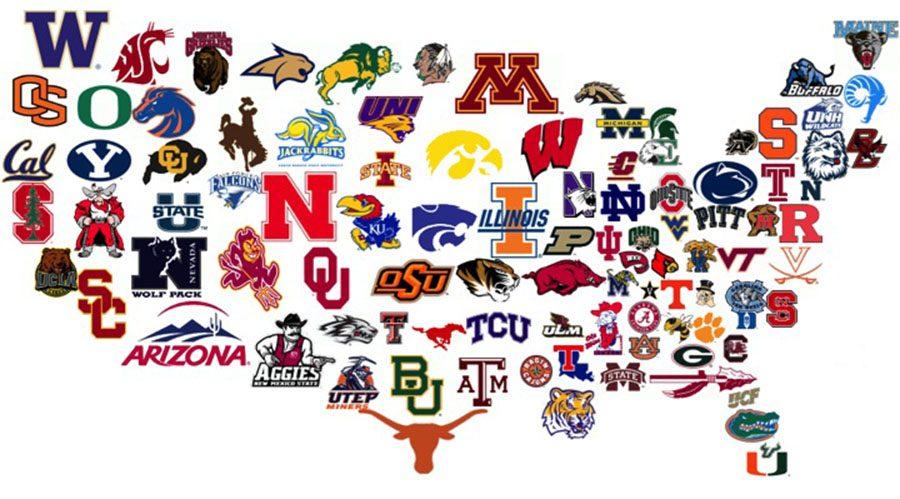 The 2016-17 college football season is well underway, and it has yet to disappoint this season. There have been many surprises this season, even though a few teams have underperformed, there have been other dark horse teams that have filled the role.
At this point in the season, there seems to be four clear cut playoff teams, but their spots are all but locked up. Number 1 Alabama has many tests left in their season, taking on Auburn at home, and going into "Death Valley" to play LSU. If Alabama escapes these games unscathed, only an SEC title game against a mediocre East team stands between them and a third straight Playoff
Currently, the second ranked team in the land is the Jim Harbaugh led Michigan Wolverines. The Wolverines are 7-0 on the season, and have been tested thus far with a low scoring 14-7 win against Wisconsin. Ohio State and a highly probable Big Ten Championship game remain in the way of their path to the playoff.
Clemson is the third team in the AP poll and they are well on their way to a repeat appearance in the College Football Playoff. They have struggled in a few games this season, but still have an unblemished record of 7-0 as well. They have solid wins over Auburn and Louisville, and future tests against rivals FSU and South Carolina.
Number 4 Washington can be considered somewhat of a surprise but they have gained the respect of top analysts with strong wins of 70-21 over Oregon and 44-6 over Stanford. Standing in the way of a Washington playoff berth is an eventual PAC-12 title game, and an underrated Utah team.
On the outside looking in is Ohio State, who can be almost guaranteed a playoff berth if they win out after a tough loss to Penn State. Nebraska also sports an undefeated record and cannot be ruled out if they win out. ACC team Louisville led by Heisman favorite Lamar Jackson, should also be considered a potential playoff team, should they win the necessary games.
As a whole, this season has exceeded expectations and should provide extensive entertainment for the weeks to come with a large amount of ranked matchups and high profile bowl games.